Muddy's Buddies Board of Directors
Stephen Lawrence: Co-Founder/President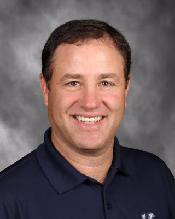 Stephen is John Lawrence's youngest brother and is one of the Co-Founders of Muddy's Buddies. Raised in Rochester, he is a graduate of Brighton High School. In May of 1991, he graduated from Bowling Green State University where he received a degree in Environmental Policies. In May of 2000, he received an MS in Elementary and Special Education from Nazareth College in Rochester. Since 2000, Stephen has worked as a Special Education Teacher in the Penfield Central School District. Stephen has also been the Assistant Varsity Girls' Lacrosse Coach at Brighton High School since 1999.
Stephen is the proud father of 2 girls and 1 boy; Riley (10), Carter (8) and Lily (5). He and his wife Sheila reside in Brighton with their 3 children. In his spare time he enjoys skiing, gardening, hiking and spending time with his family. He can be reached at [email protected]
Dr. Barbara Asselin: Co-Founder/Vice President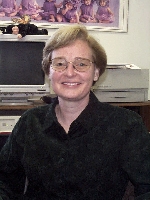 Barbara (Lawrence) Asselin is a longtime Brighton Resident, and one of John Lawrence's eight siblings. She was born and raised in Rochester graduating from Our Lady of Mercy High School in 1973. She went on to Boston College then received her MD from University of Rochester School of Medicine. After training in Massachusetts, she returned to Rochester and the University of Rochester where she has served on the faculty at University of Rochester Medical Center, Golisano Children's Hospital, and Wilmot Cancer Institute for over 25 years. In addition to her activities in patient care, teaching and clinical research, Barbara has remained active in the community as Medical Director for Camp Open Arms (a summer day camp for patients and their siblings), Board member for Cancer Action, The Leukemia Society of America, and Gilda's Club, a volunteer for CURE, 13Thirty, and various children's groups.
In her free time, she enjoys spending time with her husband, Dennis, and their three sons, traveling, hiking and working out.
Joan Lawrence: Co-Founder/ Vice President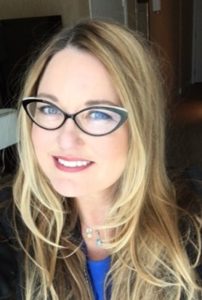 Joan is one of John's (aka Muddy's) sisters and, along with some of her siblings, helped found Muddy's Buddies.  Joan is a long-time toy safety expert and child safety advocate – a role that taken her to more than 20 countries and numerous states within the U.S. – working with governments, medical and child development experts and others.  Dubbed the "Toy Safety Mom", she chairs an expert committee that writes and oversees the U.S. toy safety standards and laws – and serves as media spokesperson wherever she goes.  And while Joan brings more than 25 years' experience in non-profit and not-for-profit management – the Muddy's Buddies mission in her brother John's memory is the most personally rewarding – "Bringing together children, families, teams, coaches — who inspires me every day." 
Joan and her husband,Tony Cotrupe, have three children, who have grown up with memories both of their fun Uncle John – and of volunteering for Muddy's Buddies events to carry on his legacy.  "Muddy's Buddies is very much a part of our family and we have made many friends and buddies along the way."  Joan attended Our Lady of Mercy High School and St. Bonaventure University.  She and her family lived for 18 years in the NYC-area before returning to Rochester.