12th Annual Muddy's Buddies
Lax Festival – 2023

Girls Lax Fest Sunday June 4, 2023
3 Levels- 1/2, 3/4 and 5/6
Meridian Centre Park, Brighton
3/4 and 5/6 Guaranteed 3- 25 Minute Games ($150/team)
8 v 8 with a goalie for 3/4 and 5/6 levels
1/2 Guaranteed 2 – 25-minute Games ($80/team)
8 v 8 with a goalie for 1/2 level
For more information on ow Muddy's Buddies helps
children in the Greater Rochester area visit
All proceeds go directly to Muddy's Buddies and the families they support.
 Contact us if you are interested you may make a charitable donation, buy advertising space in our program or donate an item for our raffle.Email or call us for more details Muddysbuddies@gmail.com. Stephen Lawrence (585)733-7411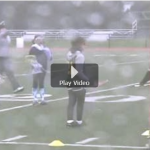 Video from the 2012 LAX FEST
We would like to thank our "Best Buddy" Sponsors
for their support during  our
Spring Soiree' and Benefit and during our
2019 Muddy's Buddies September Soiree and Benefit. 
QCI- Asset Management, Inc.
Cooper/Haims Advisors LLC
Best Buddy Sponsors and Supporters
Northwestern Mutual- The Schwartzbeck Financial Group     
Wisteria Flowers and Gifts